So...I never caught up from my blog post last week. Whoops! So this will be a big post. Bear with me. I expect comments. :) (ha)
So first things first - Asia, one of my most favoritist people ever, got married on the 13th. Her wedding was so pretty! I'd never been to a Catholic wedding before, but it was really nice. She did a good job keeping some secrets from me too, so even though I knew of a lot of the things she had planned she still surprised me! :) Yay! :)

Here's the beautiful bride and her dad and step-dad: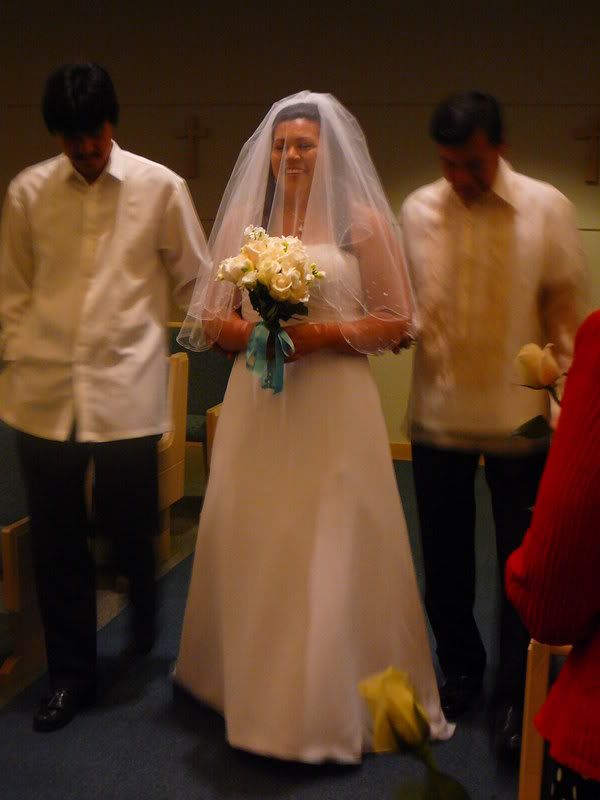 Saying vows/exchanging rings: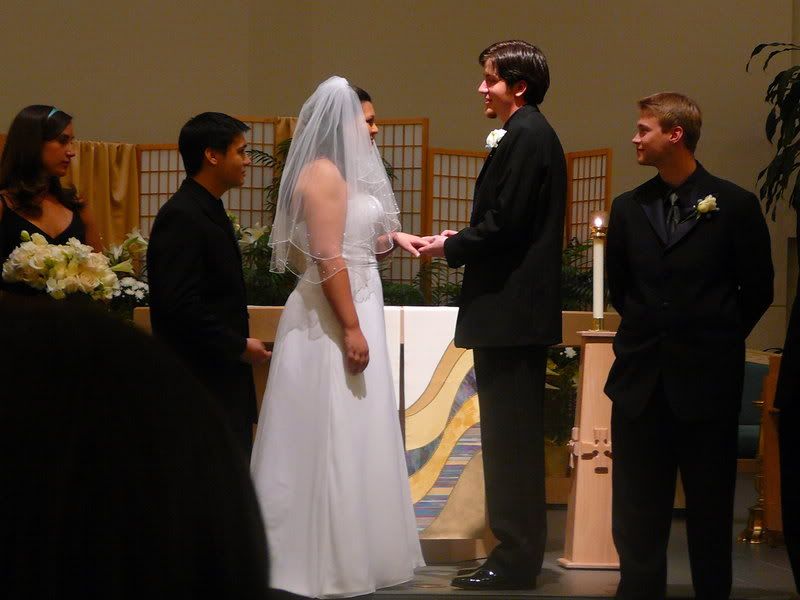 Me and Asia: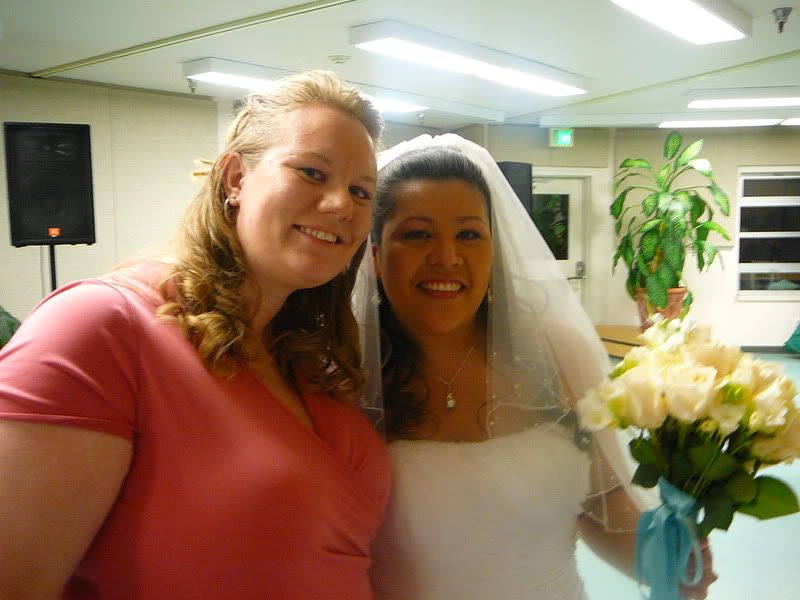 One of my favorite parts of the reception was when one of their friends did his rendition of "Ice Ice Baby" - it was awesome!!!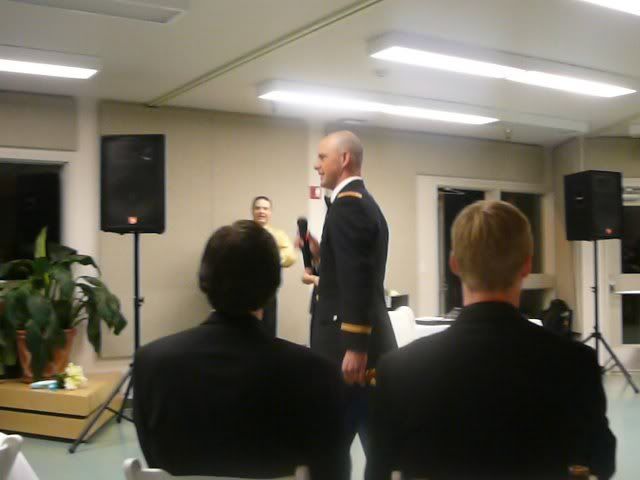 YAY!! It was really cute.
On the 14th, Jason and I went down to Pike Place and wandered - it was so much fun! I love being down there. Of course pictures of that too:
The market: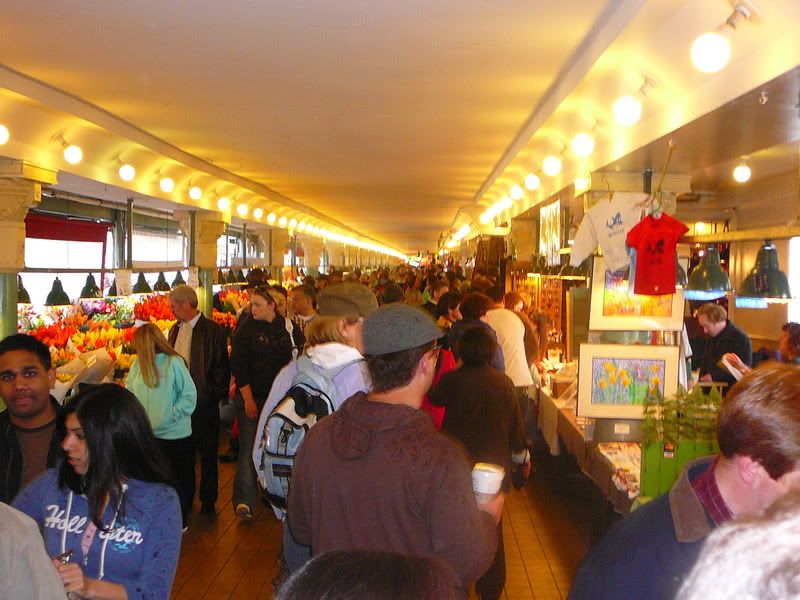 Of course, I had to take pictures of the fish-flingers. Couldn't get any of them actually throwing the fish, but this was good enough for me.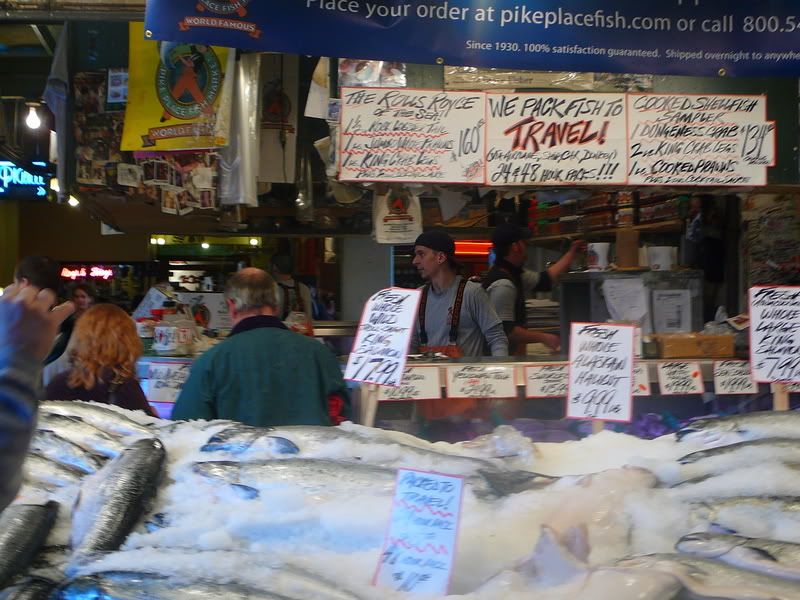 We stopped for some treats and I had a frozen banana which I didn't really think about until Jason took some pictures...silly.... :)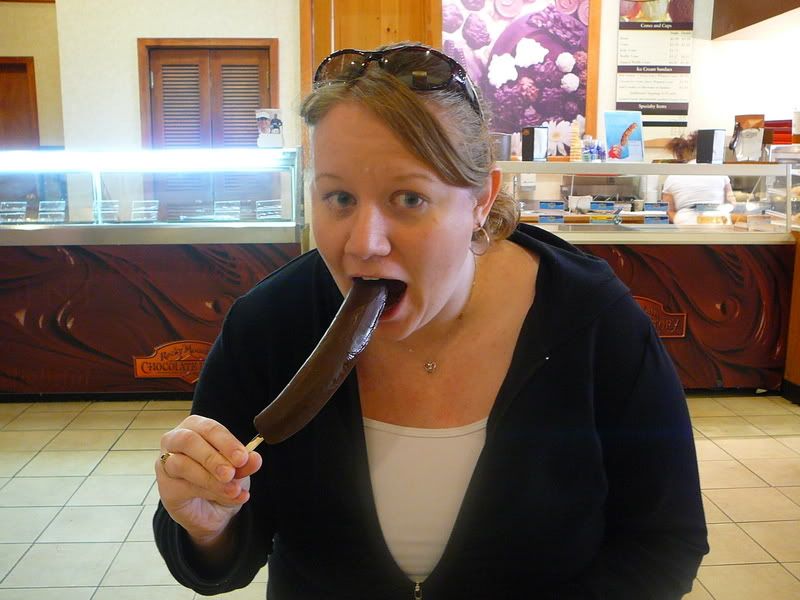 And these artichokes were friggin enormous!!! It was nuts!!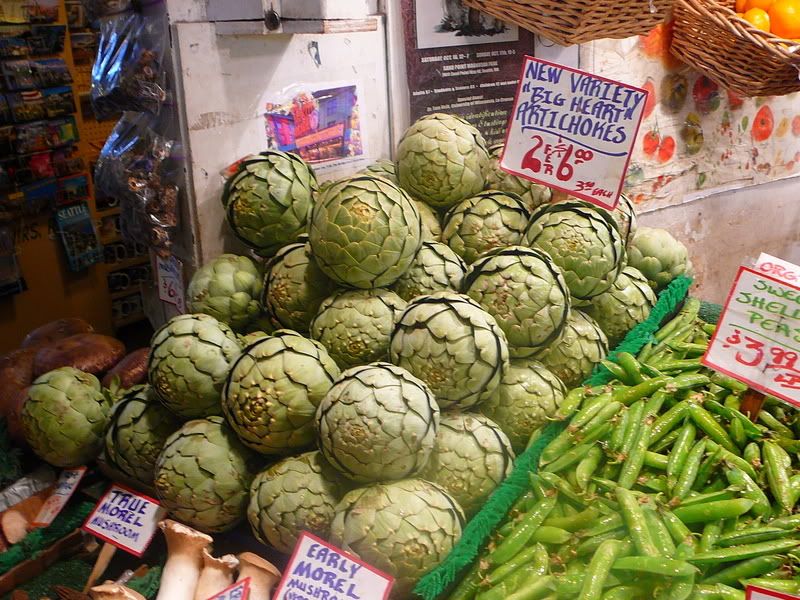 And of course, the flowers. The daffodils were so pretty and then there were some tulip/lily hybrids that were amazing!!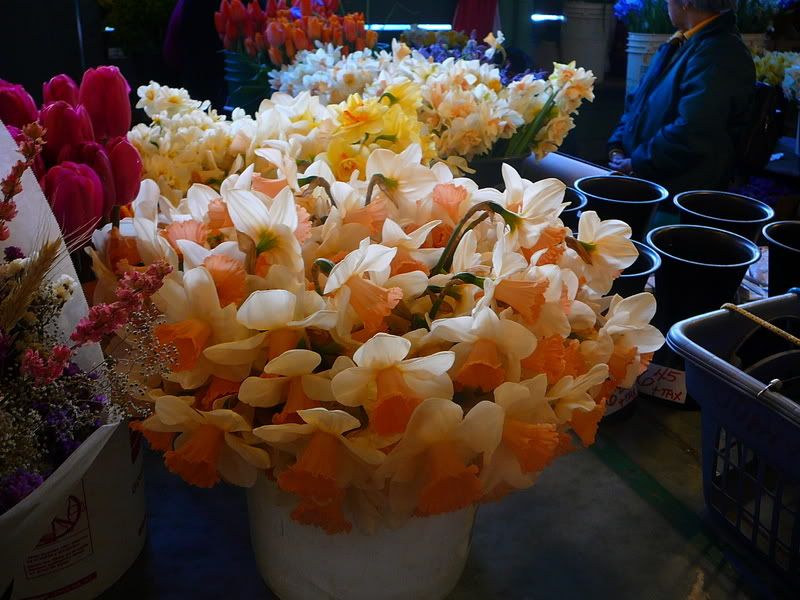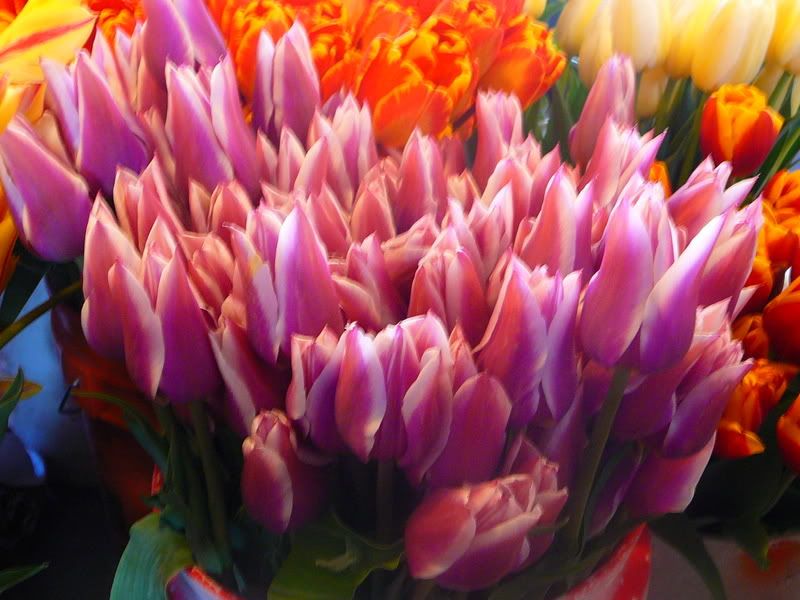 Jason (being the sweetie that he is) bought me a bouquet and then bought a bouquet to leave at his friends house that we were housesitting for. He's so nice. :)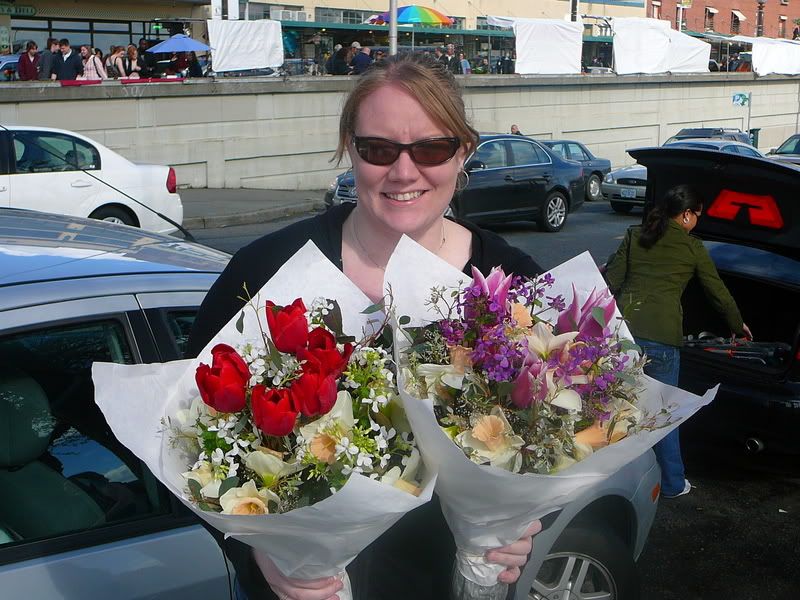 Let's see..what else...so everyone and their mother was out of the office last week and it sucked. I don't like when people are gone, and to top things off I had to train the person that's taking over the admin position. I hate training. I'm the most impatient person I know, and that was not fun. Geez. But oh well.
Friday was the big scrapbook event!! I left work a little early and went to get things ready then I went to pick up Ms. Ashley to head up to Bellingham and Treasury of Memories. It was funny because I think we both knew we would get along and do fine together, but since we hadn't spent much time together at all and now we were heading into 24 straight hours, I know I didn't really know what to expect but I had a blast! She's so much fun! :)
Anyway, we got there and were totally overwhelmed - there was so much to this thing - they went WAY above and beyond to make it a fun night! There were probably 70 people there and most people were 4 to a round table, so it was tricky, but fun. They fed us SO much, too!! We had dinner catered by Izzy's pizza and Olive Garden, 3 mid-night snacks, breakfast by Designed Dinners, and then lunch by I think Subway. It was so good!! :) Anyway-pictures!! :)
Ashley and I: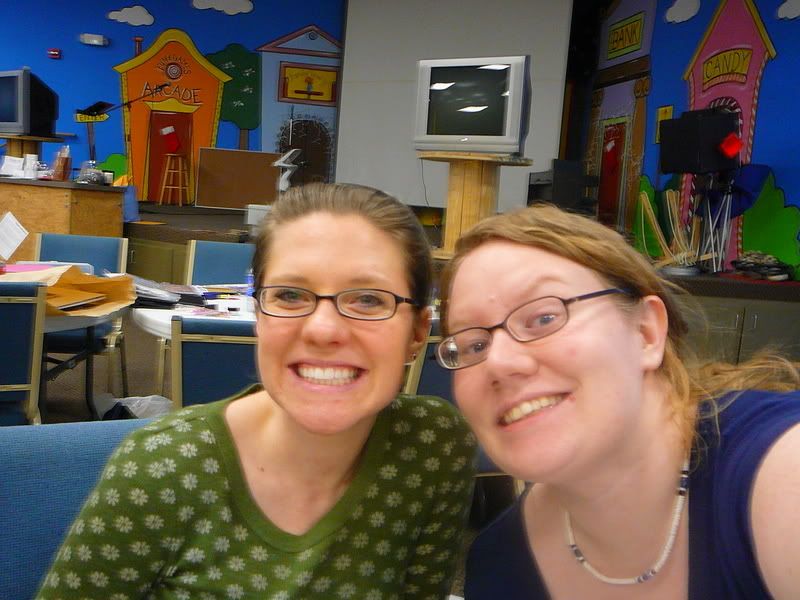 Ashley: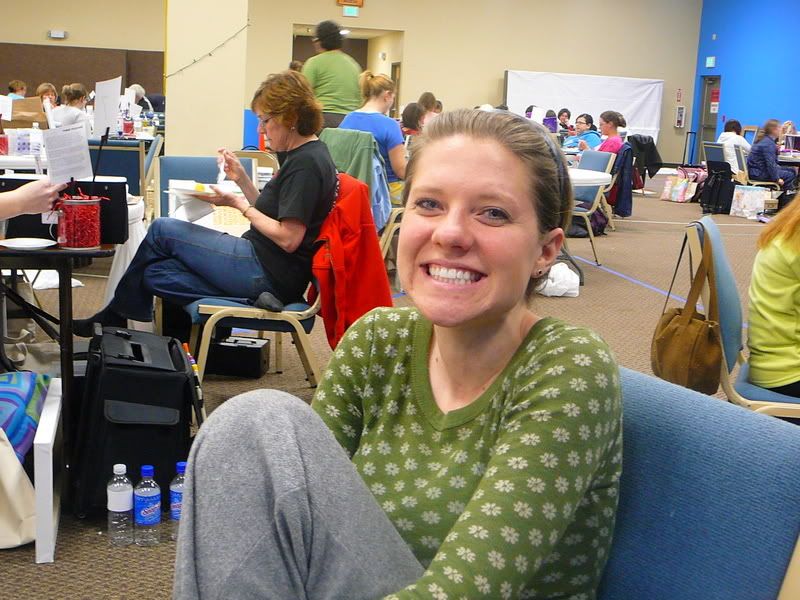 Me: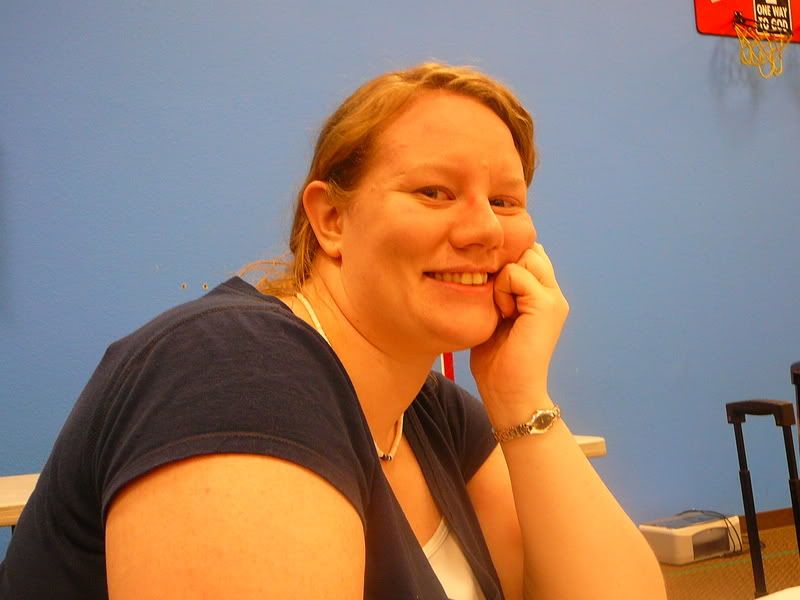 And here's why I look so tired...it was after 3am: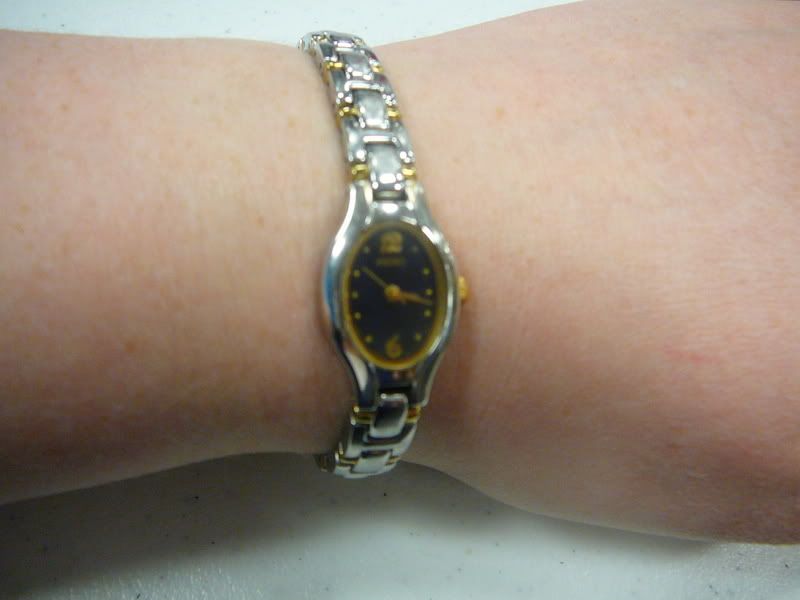 It was so funny - most of the gals that wimped out went to hallways or side rooms or something but not the gal at the table next to us...she just hid under the table.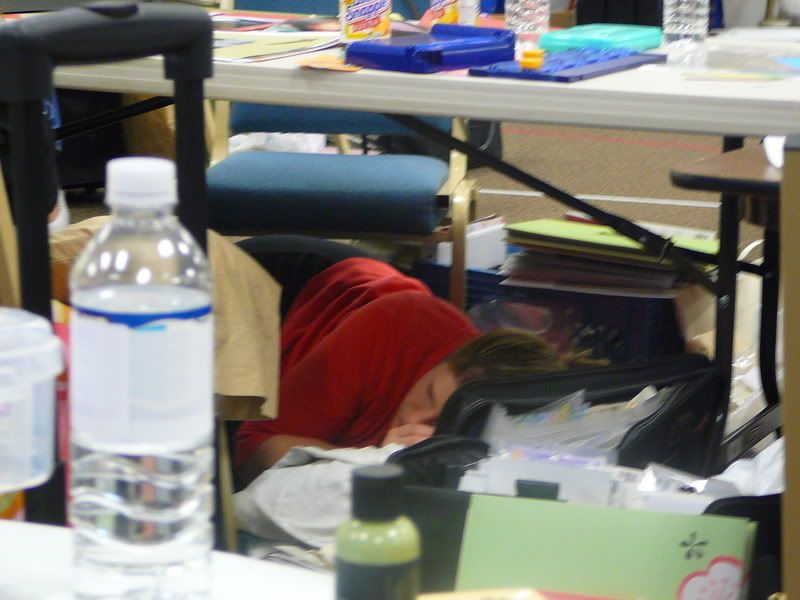 We all got goodie bags stocked full of stuff:
We got canvas totes that had all this stuff in it - 12 sheets of paper including new Scenic Route and Karen Teague designs, 2 kits, a destination stamp by Heidi Swapp, a card/envelope pack, and a wooden book kit to make a mini book.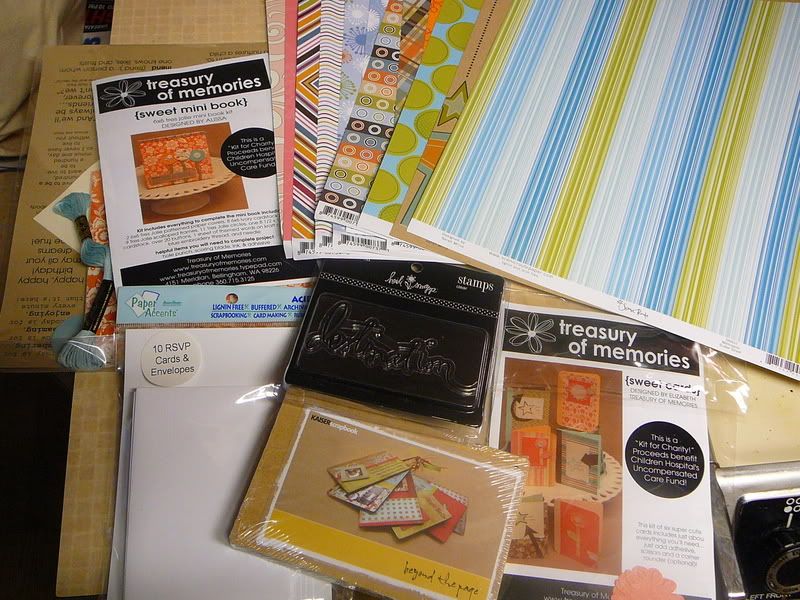 Now you have to understand, usually when I go to crops they give you the crappy stuff they can't get people to buy, not brand new stuff that's CUTE!! That was fun.
They also had felt, buttons, thread and die cut machines to design our totes they gave us. I kept mine simple but I love it. :)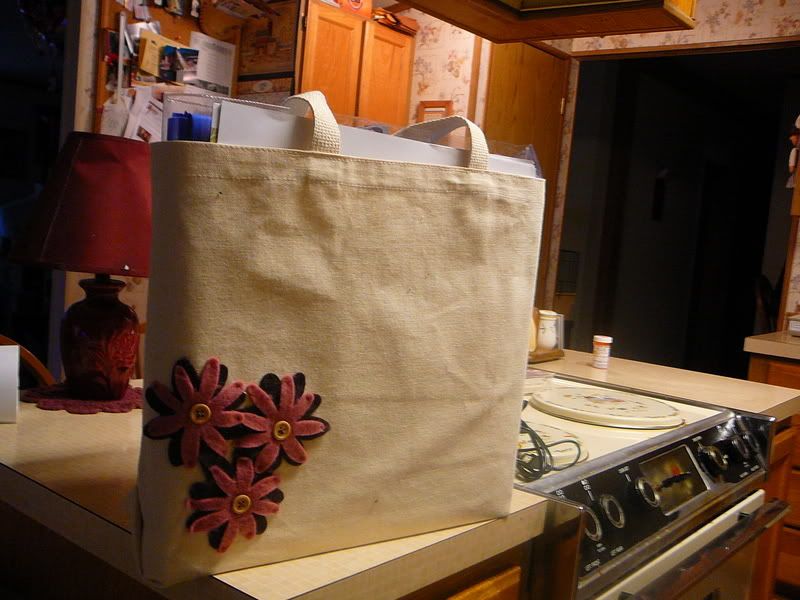 The kits they gave us were cool too...one was for a
mini book
and the other was for a
six pack of cards
. Again, SUPER cute stuff - not like what you normally get for free!! So fun!
I also purchased this
"I am so lucky" mini book kit
and started putting it together - I am totally addicted to the new Heidi Swapp masks! love it love it love it. :) Here's the tiny bit I did so far: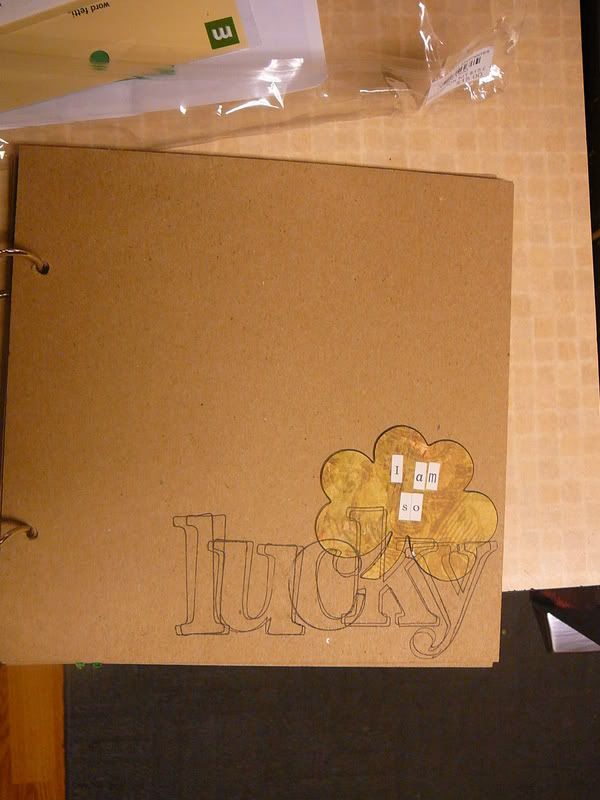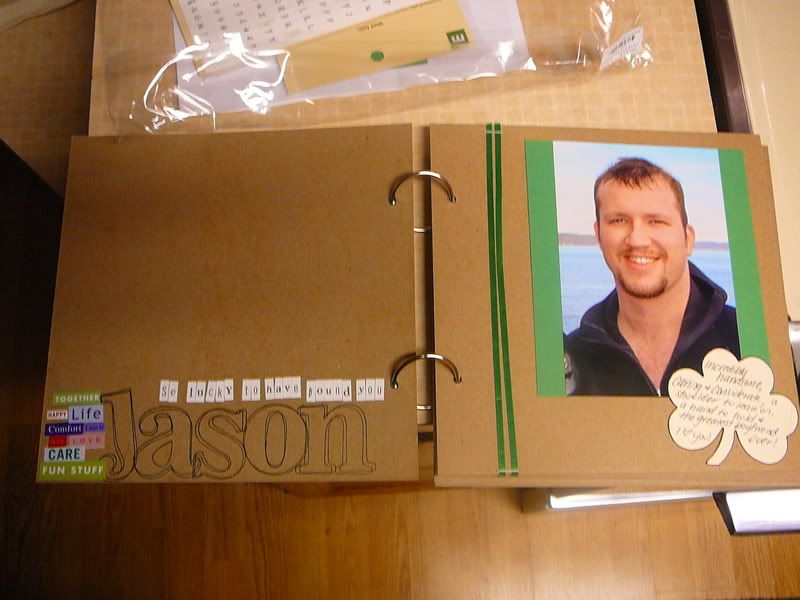 I also worked on the "52 weeks of memories" book - here's one of the pages: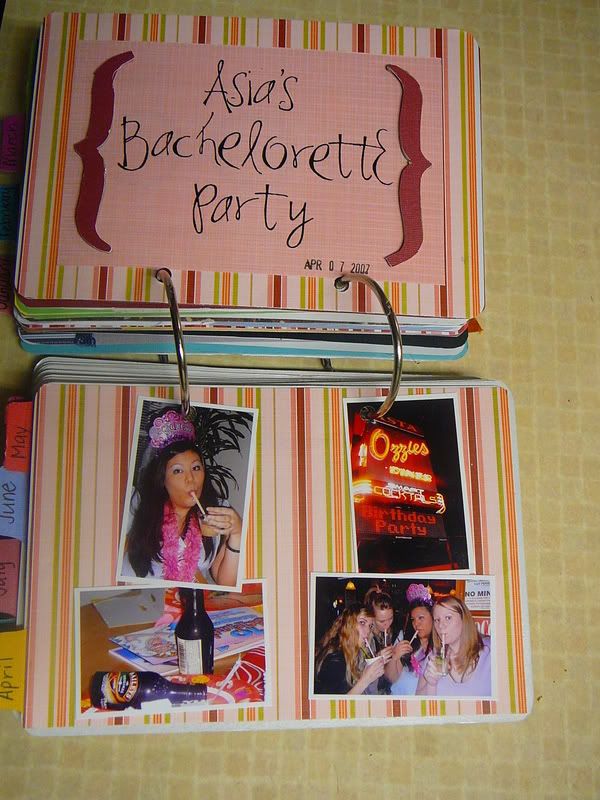 Ashley and I made it through the night!! I took a 20 minute nap before we headed home (the 2 hour drive would have been unbearable had I not) and then I crashed. I slept about 14 hours and felt okay, but was definately ready to sleep again last night, but before that - THE FAIR!
That's right, the Puyallup Spring Fair was this past weekend so of course Jason and I had to go. It was fun! :) We kept it pretty simple - we weren't persuaded to buy anything in the live infomercial room, but we played Whack-a-Mole
And did skeeball:
And for once, I actually won something!! Yay!!
And of course we got the scones:

It was fun! We also got to see the drummers which is one of our favorites!!
But now...I am sick. I have such a sore throat and am just feeling crappy. It sucks. I had to miss work today which isn't as great as it sounds because Asia was back today. Sad. This week will be hard to be motivated as it's my last week there before I leave for my new job, but oh well. I should go. So...yeah. Hopefully I will feel better for tomorrow. I just hate feeling like this. :(